If you've been following along on my Snapchat (follow me! thequirkypapple) and Instagram, I mentioned a few times that my hard drive crashed and my laptop was in the repair shop. Well, as of today, I OFFICIALLY HAVE MY LAPTOP BACK!!! Thank the Lord, hallelujah, hallelujah!! Unfortunately, being me, I never backed up my information on my external hard drive, so I LOST SIX YEARS OF PICTURES, INFORMATION, AND MY UPDATED RESUME. Yes, I'm throwing a little pity party for myself because of my mistake. Lesson learned, I'm updating my laptop every month or two months from now on. I'm hoping that my friend has my backed up information on his external hard drive, when I borrowed it this summer (*fingers crossed, please!*).
I don't know what was going on with the repair shop here in Lucena, but it took them ONE MONTH to install my new hard drive, re-download the operating system for Macbook, and they even had to send it to their sister store in Granada (an hour and a half away). For some reason, everything in the south of Spain moves a bit slower and a bit differently than what I'm used to. Even though I called numerous times to check on the status of my laptop, went into the store to check on it, and even had the boyfriend go and ask to make them feel a little bit pressured, it clearly didn't help. Their response to every complaint or call was that things are just in a mess, they can't find the right software, or things are moving slow with all the Christmas rush excitement. *ahem* As a Hospitality Management major, a self proclaimed customer service expert, and just a paying customer… you'd think that a repair shop would try to turn around your equipment as soon as possible! My laptop is my main tool for work, blogging, and a mountain of other things. Alright, rant over.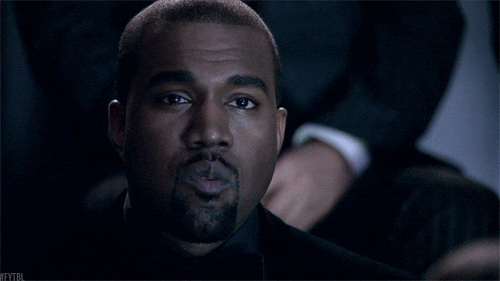 So, because I am in the process of finding pictures, re-downloading software, and making this "new" laptop feel like my old one, please bare with me for the lack of blog posts AND for the lack of pictures *insert agonised emoji*. I'm currently brainstorming new ideas for the blog, investing in new equipment, writing new blog posts (ft: the boyfriend, Amsterdam, Morocco, and more of Spain), trying to rebrand, and keeping my social life (or lack there of, because making friends in Spain/Spanish is hard). Not to mention, this upcoming week is my last week of classes for this year, and I'm flying home the 20th to spend the holidays with my family! If you're in the DC/VA/MD area, I'd love to connect, chat, collaborate, or do things like eat Korean BBQ and other foods I don't have access to here.
Thanks again, y'all, for being so patient while I sort through this mess and my silly mistake. If any of you have dealt with this problem, I'd love to hear how you handled it and what you're doing now so that this NEVER happens again!