Are you one of the 70% of B2B marketers who are creating more content than last year?
According to a research study by Content Marketing Institute and MarketingProfs (2015), 70% of B2B marketers are creating more content than they did last year… and out of that 70%, 56% of them DON'T HAVE A CONTENT STRATEGY FOR VISIBILITY.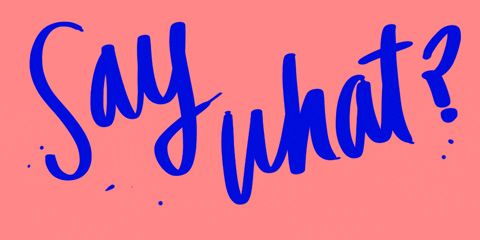 WHUT.
If you're creating content without a clear content strategy, how are you able to keep track of analytics and data like…
ROI?
Lead generation?
And visibility metrics?
Let's talk visibility and how to set metrics, achieve goals, and get your brand seen by the right people.
*PRO TIP: Getting your brand seen by 'everyone' is not a visibility strategy – that's what we like to call working harder and NOT smarter.
What does visibility mean to you?
Before we dive into all the meaty information – let's start with a simple and basic question: "WHAT DOES VISIBILITY MEAN TO YOU?"
Visibility changes based on the type of business you're in, the industry, and the goals. Visibility can look and feel different for each business and brand, but there's one constant we've seen – it definitely means getting noticed and seen by more of the 'right people'!
If you're the CEO or Marketing Director, sit down with your marketing team and set aside a clear definition of what visibility means and what it looks like for the brand. Then, create clear visibility goals for the business tied to the content strategy.
Some examples to get thinking:
Strong backlinks from reliable and reputable websites
Guest blog posts
Paid advertising
SEO
Distribution channels
READ: How to Optimize a Post for SEO Without Sounding Like a Robot
The Piña Content Strategy for Visibility
There are 3 key ingredients to the perfect piña sangria mix, err… we mean piña content strategy mix for sweet visibility:
Editorial Calendar
Cornerstone Content
REPURPOSING
We believe that having those 3 aspects is a failproof content strategy that will bring visibility and buzz to develop brand loyalty and an engaged and connected audience of people and supporters.
*PRO TIP: We hate saying "grow your audience" because that can mean lots of things without any real ROI. At TQP Studio, our content strategy wants businesses to focus on 'brand loyalty' and connection – that means sitting down and getting to know your people.
Editorial Calendars
An editorial calendar is one of the tools that your marketing team NEEDS to implement to create a visibility strategy. In this tool, you can share information with your marketing team, such as:
Publish dates
Promotions and product/service launches
Posting schedules
Etc.
We like to plan our content out 3 months at a time and include our quarterly goals, promotions, and special holidays so our content is fresh and relevant for our audience!
Cornerstone Content
Cornerstone content = LONG FORM CONTENT.
Long form content usually means blog posts that are housed on your own website. If you're combining SEO and content correctly, you'll be able to rank on Google and be found by more of your target audience.
This is where you share the bulk of your information and expertise to your audience, to build the 'know, like, and trust' factor so they feel comfortable…
a) learning from you
b) following you
c) investing their dollars in you (buying!)
We believe that EVERY business needs one piece of cornerstone content where they can share tips, information, and advice to showcase their work, expertise, and experience to their audience.
*PRO TIP: It's not recommended that your cornerstone content be based on a social media platform like Instagram or Twitter. This content needs to belong to YOU and can be a 'standalone' in your content marketing strategy.
Repurposing
One of our not-so-secret techniques to appear like we are EVERYWHERE, ALL THE TIME.
*Hint hint* We're really not everywhere, all the time. Nor are we creating content every second of the day!
Repurposing content is our favorite way to take our cornerstone content in our editorial calendar (eyy, see what we did there and see how it's all connected?) and repurpose it into smaller 'bite-sized' chunks to distribute on different platforms.
Since most of our content is based on our blog posts, we repurpose and redistribute 'bite-sized chunks' on these platforms:
Instagram
Facebook
LinkedIn
Pinterest
IG Stories
The goal with repurposing is to get our community to connect with us enough to click through to our website and view our services or digital products. The more we distribute our content, consistently, on different platforms the more brand loyalty we build!
SPECIAL OFFER: Grab our online course 'How to Create Content for Social Media' here, as a special thank you!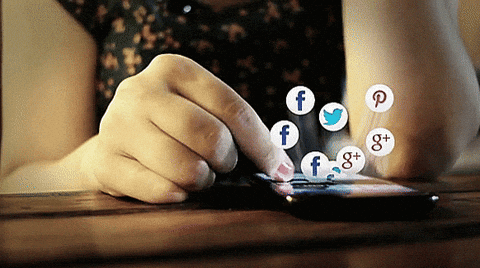 Collaborations
Last thing we want to talk about for visibility strategy that sometimes gets overlooked… COLLABORATIONS.
Hello – this means teaming up with other business owners, brands, etc. and creating a mutually beneficial collaboration to boost both of your visibility and introduce each other to your audience.
Why does this work?
If your marketing team or you (if you're working alone) has been doing their content strategy correctly by sharing valuable and relevant information… your audience probably has some sort of brand loyalty to you.
When you're collaborating with other businesses, brands, creators, etc. you're able to bring in someone else to your community (hello, extra value) while having them share about your business to their community. If they've built the right type of relationship with their community, you'll get new eyes on your content and a new audience to work with!
Learn how to manage your collaborations in our course, 'Project Management for New Ideas, Services, and Collabs'!
Ideas for collaborations:
Guest blog posts
Interviews
Takeovers (on Instagram or other social platforms)
Email takeovers
Collaborated projects or services
The list goes on, but those are a few ideas to get you rolling with using collaborations in your content strategy to boost visibility.
---
WRAP-UP
So, are you going to be one of the 56% of B2B marketers who creates content without a strategy?
Let's not be those people! To start planning your content strategy for visibility, you can start here, first:
What are your visibility goals and what does visibility mean to your business, brand, and marketing team?
Use the Piña Content Strategy method: plan using an editorial calendar, create cornerstone content, repurpose your content into bite-sized chunks to be shared across platforms
Collaborations and partnerships
And if you want to go the extra mile…
You can work with us to create your visibility strategy using the content that you're already producing! We'll sit down and set actionable goals, get them onto paper (and in your own TQP Studio Editorial Calendar), and help you plan and implement your content across different platforms.
Send us a message to get started or get more information!
---
Enjoyed this post? You might like these, too:
5 Tools to Upgrade your Content Marketing Strategy
How to Prepare your Content Marketing Strategy for the New Year
How to Incorporate Video Content into your Brand Strategy
Revamp Your Content Strategy for Travel Brands
Want more help with your content? Grab your FREE Content Generating Machine here!