What do you first think about when you follow a business on social media? Your thoughts could be…
Who are they?
What are they about?
Can I be friends with them?
Do I like them?
Social media makes businesses more relatable now than ever. The power of building human connections with your audience and community can help your business meet its bottom-line.
So, how do you relate to your clients and buyers?
Storytelling on social media. Using the power and "personable" part of social media and storytelling to build a relationship with your audience and connect with them!
The biggest problem we see here is there are common mistakes small businesses make when they're using storytelling on social media. Are you making these mistakes? And if you are, we gotchu' with easy solutions to fix these bad habits! Keep on reading!
Storytelling on Social Media
What is storytelling on social media? Like a good book, storytelling in content marketing uses different "stories" to connect your message, promotion, or offer, to a potential client on an emotional level. Whether you're creating content that is specifically:
Inspirational
Educational
Entertaining
Or pure selling
Each of those pieces should have a component of storytelling so it is relatable. When a piece of content doesn't include storytelling (or isn't using storytelling correctly), it means your content is…
Being stated "matter of factly"
Talking AT your audience and not starting a conversation with them
Very dry and unrelatable
Can come off as *too salesy* and insensitive
The power of social media storytelling with platforms like Instagram, Facebook, LinkedIn, and even TikTok, is how your content can resonate with an audience that is consuming and scrolling a lot. Of course, there are some mistakes we see with social media storytelling and we're here to break them down so you don't do the same!
Overshare about your activities
Social media makes it easy to create personal relationships and connections with our audience members. The downside to this is when we see service-providers OVERSHARE about their activities.
While it's recommended to share different aspects of your business in curated categories… sometimes, we see service providers choose categories that don't make sense for their marketing model.
For example, a lash extension business is using Facebook to share content about their services, lash extensions, lash tinting, etc. Most of their content seems to be on brand, but randomly, we'll see photos or videos of the owner's pets and how she loves taking walks with them!
While this content could have been curated and presented in a way that highlights the rest aspect of the brand, now it seems like an overshare of activities.
HOW TO FIX OVERSHARING: Create 3-6 content categories for your brand/business! This makes creating, sharing, and curating content much easier and presents a consistent feel to your social media.
No consistency in your posting
BIG YIKES! We know just how draining it can be to post consistently on social media while also handling all the business things like…
Accounting and finance
Business operations
Working with clients
Business administration
So sitting down to plan, create, schedule, and engage on social media is always put to the bottom of the to-do list… which is hurting your visibility and reach to retain and capture new clients! We see this often with service-based businesses who want to take on social media marketing and are posting consistently for a week, only to get overwhelmed and stop posting all together!
The key to consistency is to NOT overwhelm yourself and find a schedule that is truly manageable for you!
HOW TO FIX INCONSISTENCY: The easiest way to start is to batch plan your content at one time. Use a tool like the TQP Studio Editorial Calendar to plan out your content ahead, aligned to your marketing goals, and then batch! And another pro tip is to choose a schedule that works for you, so if that looks like posting on Facebook 2x / week, do that and stick with it.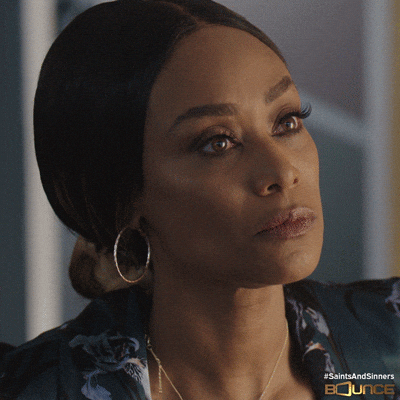 Mixing too many personal things with business
Small business owners can find themselves in this bad habit often – or at least that's what we see online! Social media is a great tool to be personal and to share personal things, but at the end of the day, if you're using it for your business… sharing too many personal things can dampen your brand image.
Some mistakes we see when mixing too many personal things with business…
Shading other businesses (poor etiquette)
Oversharing about drama happening in your life
Sharing TOO soon before processing a certain situation
As service providers and small business owners, we are seen as the CEOs and leaders of our business. This means WE are the face and what we say and do does have influence on our networks. When we mix too many personal things with business, it can come off sloppy and unprofessional.
READ: 10 Holiday Ideas for your Social Media Campaign for Small Business Owners
On the other hand, if you're mixing in personal aspects of your life, make sure it works with the larger goal in mind for your strategy. You don't need to "share" just to "share"!
HOW TO FIX MIXING PERSONAL WITH BUSINESS: Going back to our first tip, make sure you have 3-6 content categories you know to post about on social media! Another way to fix this problem is to ask yourself if you sharing about a certain situation, person, or thing is more for venting or for the betterment of your community (adding value)!
Jumping from one trend to the next
Social media is NOTORIOUS for having a hot new trend to follow every other day! Remember the #dollypartonchallenge? Or the #jlotiktokchallenge after her performance at Superbowl LIV? Those were (maybe still are?) trending challenges that social media eats up!
The biggest mistake we see is when small businesses jump from one trend to the next, trying to keep up with everything. It makes a social media strategy inconsistent, confusing, and too gimmicky to produce results. Your audience can tell when you're trying too hard to do something and they won't like it!
If you do take part in social media trends, use your own story to relate it back to your audience and business! Better yet, put your own spin on it!
HOW TO FIX TREND HOPPING: Trends are great and very fun to take part in, but they won't all serve your business goals or share the right story to your audience. Pick and choose which trends make the most sense for your and then put your own spin on it!
Not using social media to connect
Andddd, we saved the biggest storytelling on social media mistake for last – not using social media to connect. The key to using social media is having stories to share your content, making it relatable to your audience, build a connection with them, and ultimately work together.
If you're not using storytelling on social media to ultimately CONNECT, then you're doing it all wrong! Stories in social media content don't need to be long or complicated, we're not talking The Odyssey here. But they do need to find some sort of relatability in them.
READ: 5 Reasons Service Providers are Afraid to get Visible and How To Change That
For example, if you own a bakery and want to use storytelling in your social media – you don't need to recount the entire beginning of your story. Pick something that you've experienced and your clients can also experience and work that in.
A great example is if you'd like to share about your new lemon zest cookies available this week! A story that could work on social media is recounting how you went to the grocery store and they had a huge sale on lemons and you were inspired to test out making something more citrusy than your usual baked goods. An example caption could start with "When life gives you lemons…" and take it away from there!
HOW TO FIX NOT BUILDING CONNECTIONS: First, we need to change the mindset around social media. These platforms are a TWO-WAY STREET. That means you need to be social with others, just as much as others are social with your business. Set aside 10-15min a day to engage with your audience and respond to comments, send messages, etc.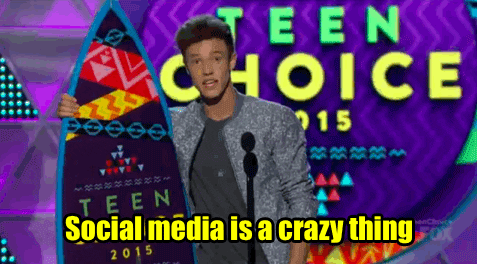 To recap the 5 biggest mistakes
The 5 biggest mistakes we see small business owners make with social media storytelling are…
Overshare about your activities
No consistency in your posting
Mixing too many personal things with business
Jumping from one trend to the next
Not using social media to connect
Are you making any of these mistakes? How can you adjust your social media strategy in your small business to fix this?
*Unsure how to make the most of your social media strategy as a small business? Schedule a free Strategy Session with us to talk about how to start publishing and creating strategic content!
*Want to hand off your social media completely and get back time to do what you're best at? View our content creation and management services and let's schedule a time to connect!
---
Enjoyed this post? You might like these, too:
How to Plan Your Content Strategy for More Visibility
Revamp Your Content Strategy for Travel Brands
How to Use Content Strategy for your Restaurant
Develop a Sustainable SEO Strategy for your Content
Want more help to create a holistic content marketing strategy? Download your gift, our Content Strategy Roadmap!